---
Independent high school education is an investment in your child's future. The value of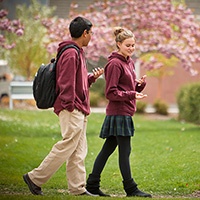 an independent education extends far beyond a high school diploma. Independent high school graduates are uniquely prepared to succeed in college and their adult lives in comparison to graduates from public schools, other private schools, and homeschooling. Check out the five ways independent high schools uniquely prepare students for future success:

Individualized attention

Academic rigor

Personalized college counseling

Whole child education

Character development

Complete the form and we'll take you there!