---

Parents choose Waterford School because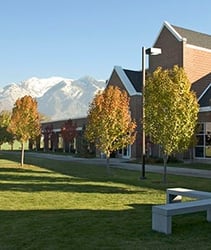 they want an extraordinary experience for their child. A liberal arts education is extrodinary because it emphasizes critical thinking, creativity, hands-on learning and collaboration, and most importantly, joy. Waterford instills qualities of independent thought and responsibility as it helps students lay a solid foundation for college and prepares them to lead purposeful, honorable, and joyful lives. See just some of our recent accomplishments and areas of excellence in the 19 Things to Know About Waterford download.
Take a Peek:
The Waterford ACT average composite score is 28. The Utah average is 20.8. In 2016, 70% of Waterford students met the ACT College Readiness Benchmarks, compared to only 23% of all Utah students. The ACT College Readiness Benchmarks are predictors of high probability of success in college-level courses.


Waterford holds 38 State Championships in 10 different varsity sports. Over 70% of Waterford Upper School students compete on at least one varsity team.


A member of the Class of 2016 was recently named a Thiel Fellow. The Fellowship brings together some of the world's most creative and motivated young people, and assists them in executing their ambitious project. Thiel Fellows receive $100,000 and mentorship from the Foundation's network of founders, investors, and scientists.



To see other things to know about Waterford, download the 19 Things...